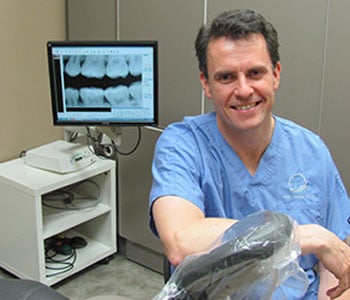 Dr Cam Brauer DMD, BSc
Cam grew up in Lloydminister on the border between Saskatchewan and Alberta. He played hockey for RPI- US College, WHL, AHL, ECHL and was drafted by the Edmonton Oilers and played for the Heartford Whalers organization travelling throughout the United States. Leaving professional hockey he attended the University of Calgary and played with the Dino's for a short stint as he was working on his Biology Degree. He then attended the University of Saskatchewan and graduated with Distinction from Dentistry. He joined Tuscany Dental Centre in May of 2005 rounding out the practice. He married Susan and they have 2 boys. Favorite family meal – 6oz fillet rare+ with a side of vegetables. Favorite passtime – coaching boy's hockey, playing hockey, nutrition and health, and spending time skiing, mountain biking or being outdoors,, with his two boys and wife Susan. He coaches both boys hockey teams and enjoys dedicating time to minor hockey in Calgary.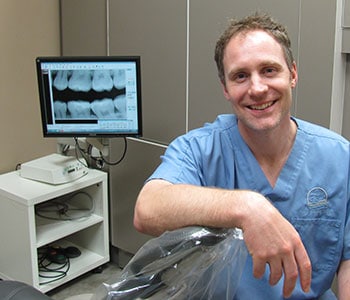 Dr Scott Townsend
Dr Scott Townsend grew up in Claresholm, Alberta, a small farming community, 100 kms. south of Calgary. Scott played hockey through high school eventually playing (center, wing, defence) in the Western Hockey League. His teams included the Spokane Chiefs, Medicine Hat Tigers and the Lethbridge Hurricanes. With the WHL behind him, he enrolled in the University of Calgary as his focus was on Biology / Sciences. He graduated from the University of Alberta Edmonton with his Degree in Dentistry. Tuscany Dental Centre opened Feb 14, 2003 with Scott as the lead Dentist – it was a great day and we've been growing and changing ever since! Favorite family meal – spaghetti and meatballs!! Favorite pass times – running, biking, and golfing along with skiing, swimming and skating with his two daughters.